Blog
'Tis the Season to be Jolly: Holiday Gift Ideas by ages and developmental stages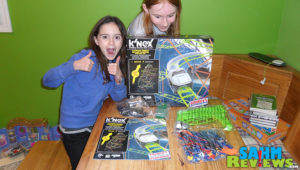 Tweens: Your child now has a longer attention span (30-40 minutes) so building projects such as K'nex models will be of interest to her. She can now also understand directions for performing magic tricks or making animal balloons. This is a time when group identity becomes more important. Sleepovers and scouting trips are common at this age so sleeping bags and camping tents make great gifts. Tweens value their privacy – consider a present of a journal with a lock or a doorbell for her room. It's already time to think about summer camps. Maybe you can convince the grandparents to purchase a week for your child at robotics camp or gymnastics camp this year.
Teens: If you look at factors which build a teen into a resilient adult, you will see that adult involvement in a child's life is important. Create opportunities for one-on-one interaction by giving gifts such as a day of shopping with her aunt, tickets to a show with her uncle, or two hours at the rock climbing gym with dad.
Encourage physical activity. Sports equipment is always pricey for a teen to purchase- give the fancy sports bag he's been eying or give a gym membership. Cool techy trackers like Fitbit will always appreciated or treat your teen to moisture wicking work-out clothes.
Sleep! Who doesn't need it, and teens often short change themselves on sleep and fall into poor sleep habits. Help a teen enjoy a comfortable night of rest and buy luxurious high thread count pillow cases, foam memory pillows, or even a new mattress. After all, it been nearly 20 years since you bought your teen a  mattress and he probably wasn't old enough at the time to tell you if he was comfortable. Since a teen often goes to bed later than you do, a remote light control will be appreciated by all.  Adolescence is the age of abstract thinking and self awareness— Google "wall decals" and find a plethora of inexpensive ways to jazz up his or her room with inspiring quotes.
Enjoy your holiday shopping!
Sarah Caudle