Blog
Stress and Kids
  If you're human, you've experienced stress. You may read countless articles on how to reduce your stress…simplify your wardrobe, declutter your pantry, enroll in autopay for your bills. But the simple fact is that stress if part of all of our lives and the best we can hope for is to prepare for it and learn to deal with it effectively.
Even children, or maybe especially children, have stress. Think about bullying, a teenager applying to college, trying out for a sports team for the first time and having to speak in front of the entire class. Children deal with those stressors based on the support of those around them and their own internal strength. So beside being the loving parents that you already are, what can you do?
How about yoga? Yoga has been shown to reduce stress…and pain… and other health problems. And while we should always look after our children, empowering them to deal with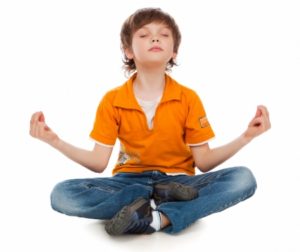 their own stressors is more ideal plan. Yoga, by the way, has been shown to help with anxiety, ADHD and other mental health problems also, according to the American Academy of Pediatricians.
Hypnosis has been shown to be helpful but I don't know any practitioners of this skill. Reach out to us if you know any resources!
Meditation has been studied in urban schools and has been found effective at reducing stress. (It also reduced absences and improved self esteem). In the words from the article on meditation from the Healthchildren.org website…
The simple act of teaching children to stop, focus, and just breathe could be the greatest gifts you give them. Check out the website and search meditation for examples of different types of meditative practices and tips for how you can start with your own child(ren).