Blog
Sports Concussions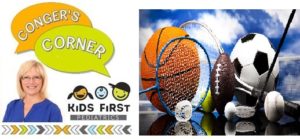 Bam!!
There is ongoing research on the proper way to manage concussions.  The main goal is to reduce recovery time and prevent lingering symptoms.  A prospective study of athletes with concussions was completed at the University of Arkansas.  The athletes were split into two groups:  those who continued to play after suffering from a sports related concussion and those who were immediately removed from play.  The athletes who continued to play took longer to recover (44 days) than did the removed group (22 days).
In addition, the group who continued to play demonstrated worse memory, thought processing speed and reaction time.  Their symptom scores were also more severe than the removed from play group.
Pass this info onto your athletes and their coaches.  Got a big head bang?  Pass on the rest of the game!