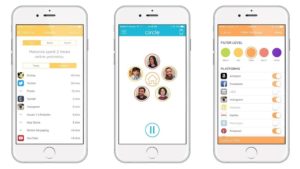 My Circle
Today I had a mom tell me about a new tool that has been helpful for her family. My circle is a device that pairs with your home wifi and helps you manage all the devices on your network. Ok, that didn't sound exciting.
But here is what that means…
For each of your child's devices such as their iPad, you can set limits like the 2 hour limit the American Academy of Pediatrics recommends, set a bedtime to turn off the device, set filters to keep them away from dangerous sites, give rewards of extra time when they deserve it and hit a pause button when you just need to get their attention.
Technology is here to stay, we just have to find a way to mesh with it without it taking over our children's lives. This is one possible solution.
Let us know what you think! It sounds promising….
-Dr.Badaracco